1. Requirements
2. Download and install JACK2
3. Create an Aggregate
4. Download and install TPF-Intermediate
5. Pre-configure Ardour and the TPF-Client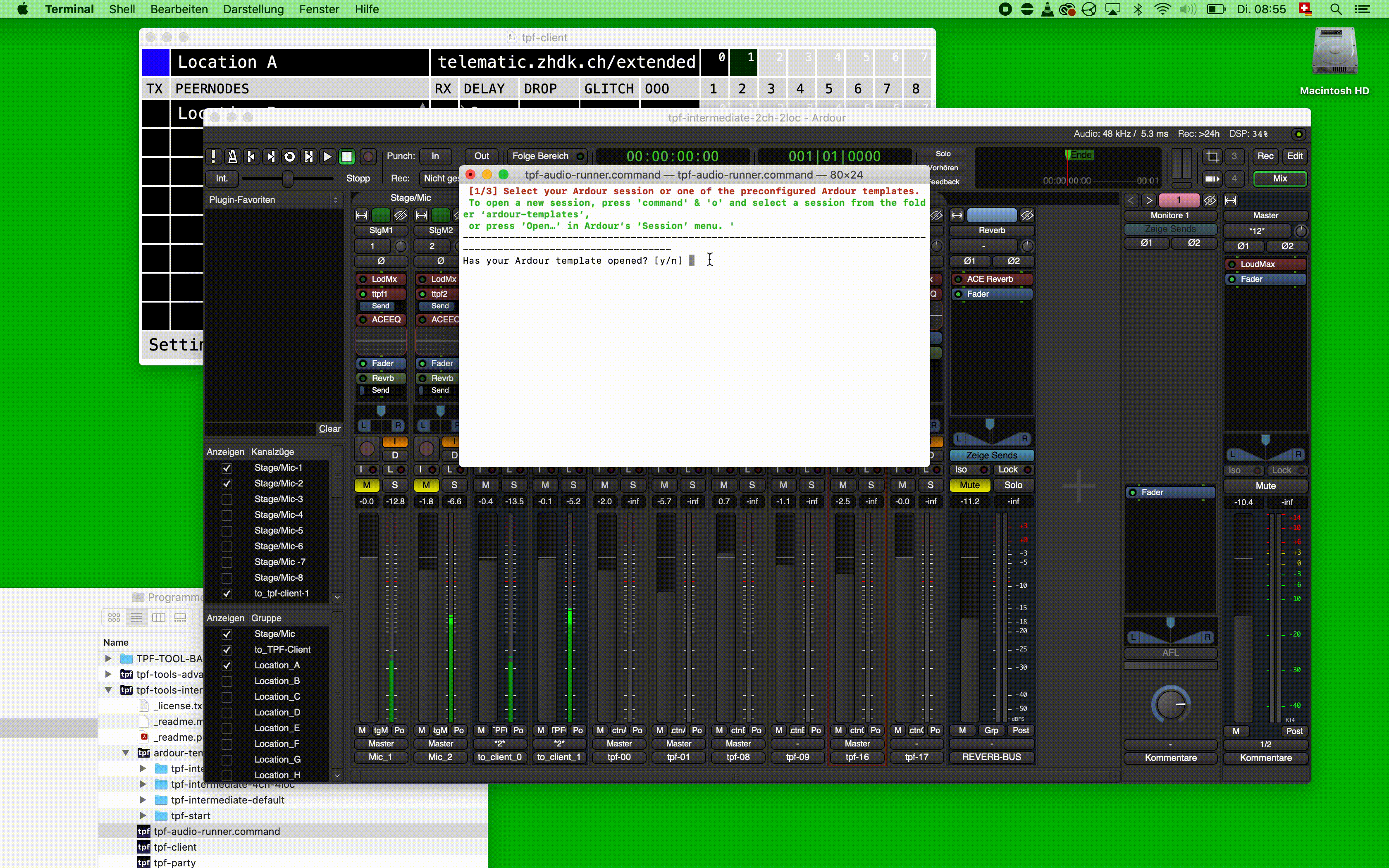 In comparison with TPF-Basic, TPF-Intermediate is designed for more complex projects with multichannel audio and also includes video streaming. In addition to the TPF-Party tool, the bundle consists of the TPF-Client which allows users to connect up to 8 locations with up to 8 audio channels. It is bound to the DAW Ardour, also included in the bundle, which makes it possible to use the full functionalities of a digital audio workstation. For video streaming, Ultragrid software is included in the bundle.
The following sections outline key aspects of using TPF-Intermediate.
Section 1 outlines preliminary hardware requirements; Section 2 covers steps for installing Jack2, required in order to run TPF-Intermediate; Section 3 shows how to create an Aggregate Device (recommended); Section 4 covers steps for downloading and installing TPF-Intermediate and Section 5 covers a short pre-installation, a necessary step when using Ardour and the TPF-Client for the very first time.
1. Requirements
2. Download and Install JACK2
3. Creating an Aggregate
4. Download and Install TPF-Intermediate
5. Pre-configure Ardour and the TPF-Client